An ideal Pediatric Dentist helps in professional cleanings, routine oral checkups, treatment of dental injuries, and also any preventive dental care to just name a few. It is always healthy and better to take children to the Best Pediatric Dentist in Hyderabad every 4 to 6 months, as children are not great at taking care of Dental health on their own.
Many children hesitate to visit a Pediatric Dentist because of many reasons.
However, your kids' regular visits to your Pediatric Dentist are one of the important factors for good oral health and their bright future.
In the present pediatric hospitals, you can see there many Pediatric Dentists who are very friendly and helps to overcome the anxiety and fear among the kids.
As a parent, you might be very curious to find the best pediatric dentist in Hyderabad. Let us understand how to find the best pediatric dentist that you can trust.
Ask your friends and other parents – The first and foremost important aspect is to research with your friends, neighbors, relatives, etc.
Merely a website of a Pediatric Dentist helps to know the information but it is always recommended to know about them by word of mouth.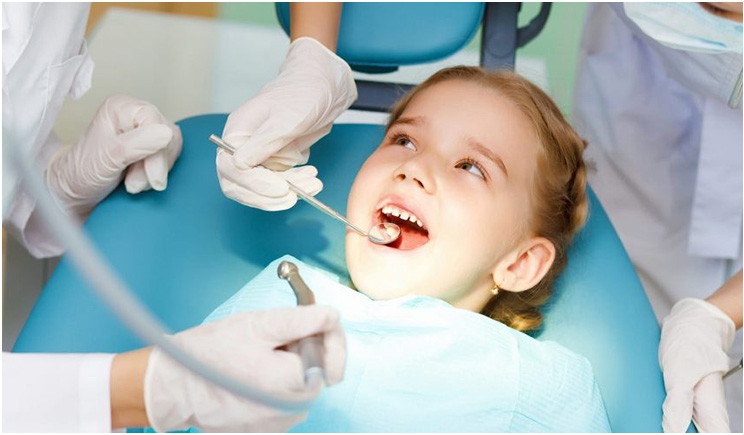 The feedback from parents who have interacted with the dentist. You can trust the honest reviews and the recommendations of the parents who have been to that particular Pediatric dentist.
Consult your family doctor
Your family doctor can always be trusted and he or she is the best person whom you can rely upon for your child's dental health. Your family doctor can guide you to finding the best Pediatric Dentist in Hyderabad.
Though the above facts are subjective, this article is intended to suggest the approach to find the best Pediatric Dental Hospital In Hyderabad and for your complete child's oral health.
To know more information about pediatric dental health, please subscribe to our blog and you can also contact us at +917569788525 and email us at ask@evident.co.in for any pediatric dentist appointment.
At Tooth Fairy, we provide Hospital-based dentistry, orthodontics, operative/surgical dentistry, and intraoral diagnostic radiography to just name a few.