The American Academy of Pediatric Dentistry [AAPD] defines Pedodontics or Pediatric Dentistry as – an age-defined specialty that provides. both primary and comprehensive preventive and therapeutic. oral health care for infants and children through adolescence, including those with special health care needs.
A dentist who caters to the above is known as a Pedodontist, or a Pediatric Dentist.
Do we need a separate specialist for children?
A general dental surgeon is trained and proficient to handle a multitude of dental conditions. He can even manage children. However, children often prove a challenge to manage. Successful management of children will require – in addition to the understanding of the dental disease and its management:
Understanding of child behavior
Psychology
In-depth knowledge of behavior management techniques
Knowledge of using Nitrous Oxide (laughing gas)
Management of Dento-facial injuries and trauma
Therefore, Pediatric Dentistry has emerged as a sub-specialty of Dentistry and has evolved into a complete specialty.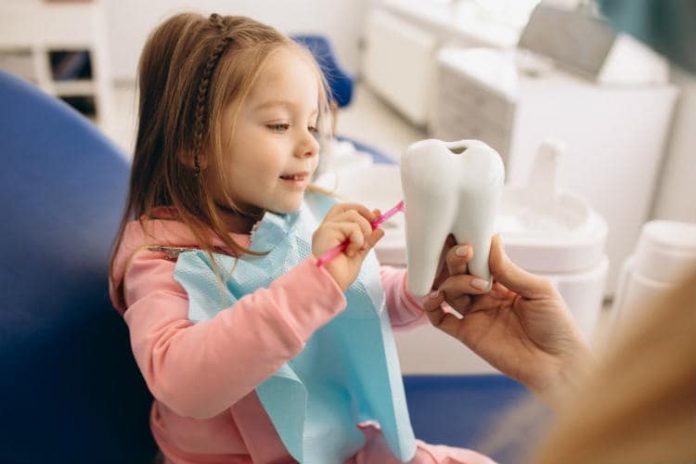 Practically speaking, a general dentist who is not trained in behavior management and child psychology will not be able to efficiently manage children daily. Having said so, it does not mean he cannot manage children. Ideally, they would not choose to spend a lot of time with child patients and instead find it convenient to refer to a Pedodontist.
Does taking your child to a Pedodontist render better care delivery to your child?
In India, a Dentist who wants to pursue a Master's Degree in Pediatric Dentistry undergoes a rigorous three-year program along with a Thesis Dissertation in research in the field of Pediatric Dentistry. He is trained in –
Behaviour Management
Child Psychology
Growth & development
Understanding of Dental Disease & its Management
Knowledge of Anesthesia and Sedation
Handling of Medical Emergencies
Handling of Dental Injuries & Trauma
Knowledge of future Trends and Recent Developments
With such a detailed and structured program in managing, children can go a long way in rendering a better quality of care for children.