Hospital based dentistry provides a caring, efficient option for young patients, in this case, who are unable to maintain or get standard dental treatment. Some medically impaired individuals, particularly those with more complicated demands, are better handled in a hospital setting.
Some patients may be unable to complete normal dental regimens in the office due to:
Dental demands and medical concerns may be interwoven in some circumstances, necessitating the attendance of both a medical doctor and a dentist. These instances need to be targeted, thorough treatment, which our team of dentists and specialty-trained support personnel can offer safely.
If you feel that hospital dentistry is the best option for your kid, please let our experts at Tooth Fairy Dental Clinic know. We will assist you in making the necessary preparations and with the paperwork. Please contact us if you have any questions regarding hospital dentistry or believe it may be essential for your kid.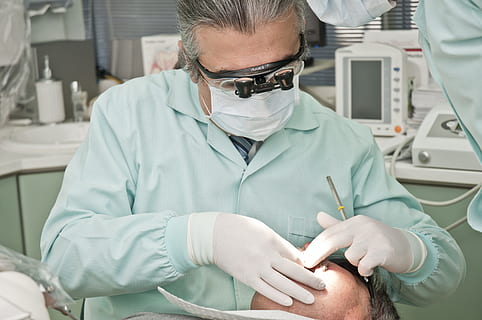 Benefits of Hospital Based Dentistry
The added security of having your child supervised by both a dentist and a medical staff.
Capability to manage all of your child's dental requirements while he or she is sleeping (under general anesthesia)
Safeguard the patient's and caretaker's growing psyche from particularly traumatizing and unpleasant dental appointments.
Things that might surface after the procedure
If your child was sleeping throughout his or her dental procedure, there are numerous things you may do to aid in his or her recovery.
Following dental surgery, it is typical to have a sore throat and irritation.
Nausea is frequent just after dental surgery.
A slightly raised fever after surgery is frequently caused by dehydration and can be managed by increasing fluid intake or using ibuprofen (i.e. Motrin) or acetaminophen (i.e. Tylenol). If your child has a high fever (>101.4oF), please contact us right away or go to your nearest emergency facility.
Don't ignore the routine consultations and checkups. Tooth Fairy will make sure your child has the most pleasant experience and leaves every sense of discomfort behind.